Tired of waiting for a quote? Get your landscaping project on our schedule TODAY!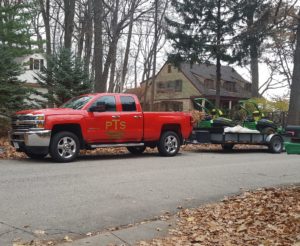 Check the boxes for the tasks you would like our team to provide, and PTS will take care of your yard within 21 days, weather permitting. A crew of two fully insured, trained and supervised professional PTS lawn care specialists will arrive on your property to take care all your yard work. You can even select how long you'd like us to work! (Most residential properties require 2-3 hours; commercial properties more). Add a few PTS Premium tasks to your project and your yard will have curb appeal that will WOW your neighbors! (Premium items will require additional payment at time of service).
Please contact our office at 414-305-9562 to schedule service outside of Waukesha County, or if you'd like to discuss your property concerns in more detail.
Please note that PTS cannot provide a date of service, as our schedule changes frequently due to weather, other tasks, etc. Most work will be performed within 21 days of completing this form. Get ready to relax and put us to work!