Relax and enjoy the summer while our team of professional, insured Lawn Care Specialists work hard to keep your lawn looking like ballpark grass. All lawns are typically mowed at 4″ of new growth. You are NOT charged if we do not cut your grass.
What you will get:
Beautifully cut grass – clean and professional. You'll love the look of your manicured lawn. Eye-catching lines are a breeze for PTS mowing crews.
Trimming of all edges. Our trimming technicians have a eye for details.
Blowing clippings off all walkways, driveways and deck/patio areas on completion of every cut.
PTS does NOT provide quotes for residential mowing service. We simply set our timers during your FIRST cut and your mowing fee is created from that. We move fast and furious to get your lawn looking clean-cut and ready for summer fun! Credit card required at time of request.
Your first invoice will be e-mailed to you directly after the cut. You will then be asked to notify us if you'd like to be on our regular mowing schedule.
If you would like tree, shrub trimming and/or weeding of flowerbeds, spring or fall clean-up or any other yard work performed, an additional charge of $159.00/hour will apply for a team of two Lawn Care Specialists to attend to your yard. Click here to schedule service NOW.
Bigger lawn or commercial lot? Please contact us at 414-305-9562 to obtain a free, hassle-free quote.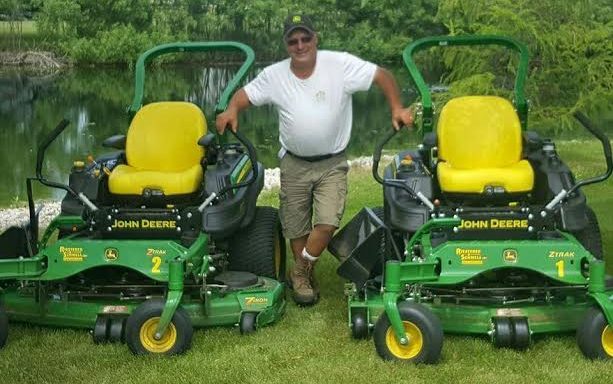 Mulch 'n Mow Leaf Removal
Make your leaf removal cut a leaf-crunching, lawn fortifying, yard-beautifying PTS cut!
At your request, PTS will put on our "mulch n' mow" blades on our big John Deere mowers. Blades are put at their highest setting so that the leaves and grass are quickly shredded and poured back into the lawn. The decomposing leaves are a nutritious treat for your soil, and over time you'll see real improvement in your grass.
Only $159.00/hour (1 hour minimum) Call 414-305-9562 with any questions or schedule service HERE. Let us know your property address and your e-mail, and we'll stop by and take care of your lawn. Tell a neighbor! Your lawn will thank you and so will we.
Before Mulch n' Mow Service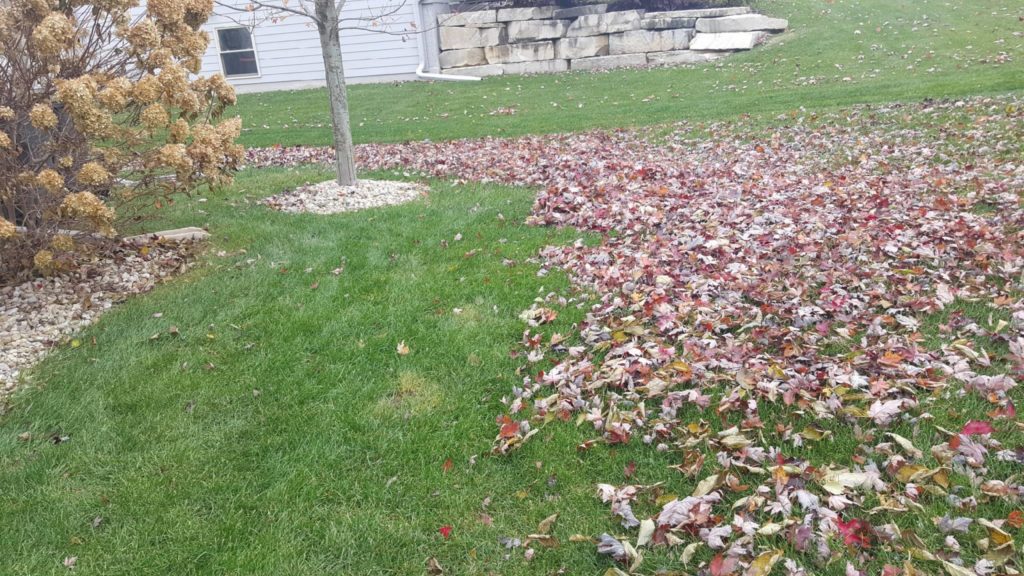 After Mulch n' Mow Service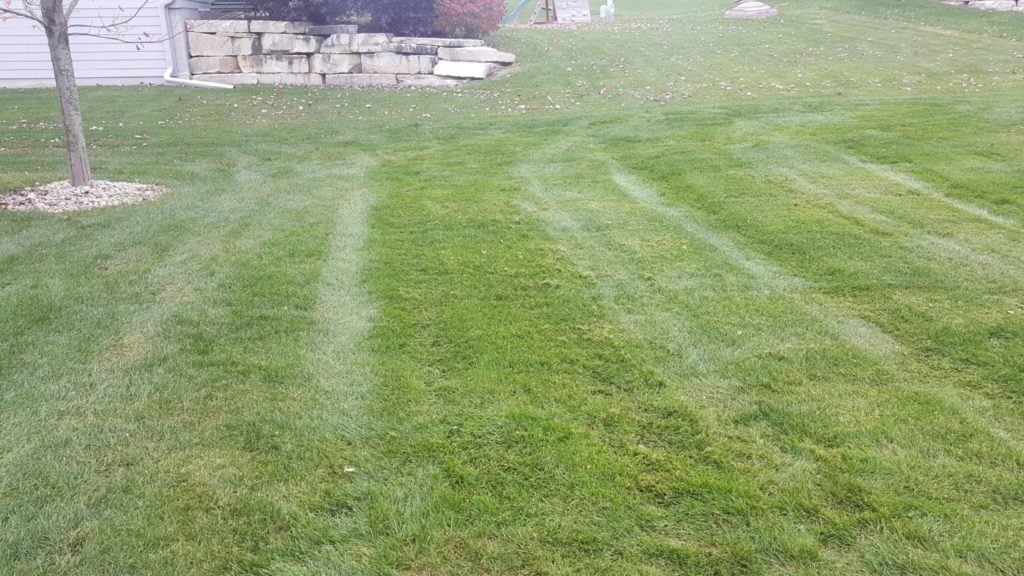 Spring and Fall Yard Clean-Up Services
Let PTS keep your lawn beautiful in-between seasons! Our Spring and Fall Clean-up crew will get busy making sure your property has curb appeal all year 'round.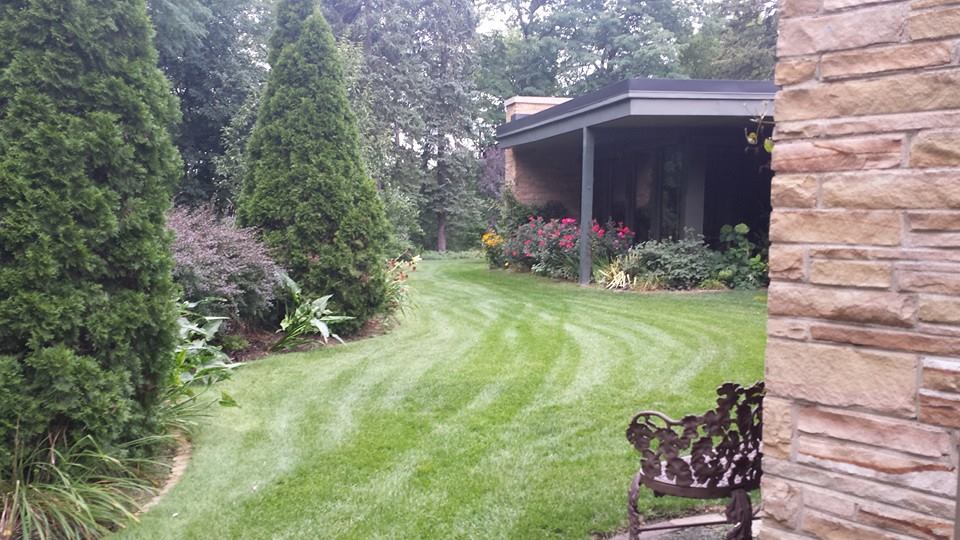 Kick back and relax while our team of two Lawn Care Specialists perform the following work:
Pruning away dead and damaged branches.
Cutting back and divide perennials as needed.
Cleaning up around plants.
Preparing damaged lawn areas for spring seeding.
Neaten Up Hardscape Surfaces.
Leaf removal
Mulching (extra charge for materials)
Disposal of waste (optional $99 fee)
Any other seasonal or yard work needed.
On average, our clean-ups take approximately 2-6 hours. The pricing for this service is only $99/hour + tax, plus our disposal fee if you'd like the debris hauled away. To be added to our clean-up schedule, please click HERE and provide us with your property address and contact information.
Let PTS safely remove your grass clippings, leaves, and tree debris. We're here to haul away your landscape waste so that you can focus on the things that really matter.  Whether it's a one-time cleanup or a regularly scheduled pickup, our landscape debris pick-up service can be personalized to accommodate any residential or commercial clean-up need.
Only $159.00 for the first truckload, then $99.00 each additional load (plus tax)
Call 414-305-9562 to schedule a pick-up.